Style and Power
1929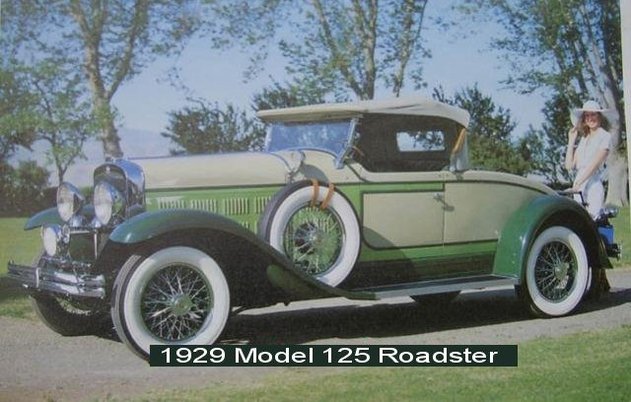 Changes for the year included a horse power increase for the model 120 to 76 the model 125 went to 86, the model 130 stayed at 115. The wheelbase for the small eight was reduced by two inches to 120. All models were now equipped with hydraulic brakes. This year styling for the small eight was the same as for the larger models. The balcrank bumpers were replaced with the bar type. Again the Griffin changed giving an image of speed almost to a level of appearing on the attack. The headlights were now supported by stanchions running down to the frame, for the 125 and 130. The starter button was now on the dash for all models. The line up included 16 different models and over 50 color combinations. In addition a new six cylinder was announced in April, this is normally considered a 1930 model, but the ad does make it appear to be available with the 1929 eight-in-line models. Another curious entry into the 1929 line up is the phaeton, I can find no record of a phaeton being built in '29, but I've found pictures of this body style?
This year Gardner would develop a Front Wheel Drive vehicle, and work with Sears on a mail order automobile. Neither endeavor would prove successful.
"More Automobile For Your Money"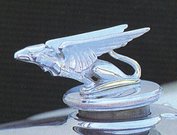 This was final Griffin, and would be used for the
'30 and '31 models.