1921 Gardner Ads
Click image for full size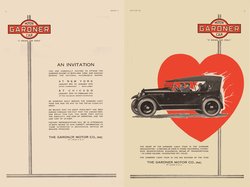 MoToR - Jan, 1921 2 pages

Saturday Evening Post - Jan 22, 1921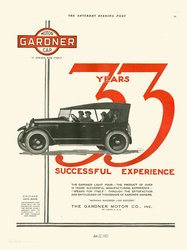 This ad implies a start year of 1888; in later ads the start date will be 1875 and 1881. The reference is to the transportation business and making parts for buggies.
Saturday Evening Post - Mar 19, 1921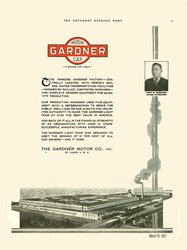 Fred Gardner (pictured) was the younger brother of Russell Jr. and was the "go to" guy at the factory.
Saturday Evening Post - May 14, 1921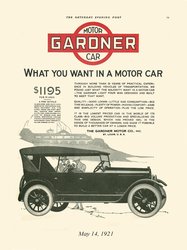 Saturday Evening Post - Feb 19, 1921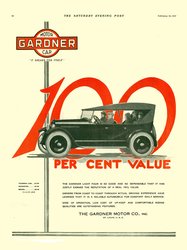 Brief Description
Saturday Evening Post - April 16, 1921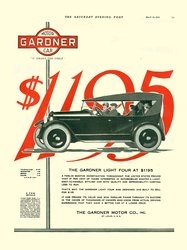 $1195 was FOB St. Louis
This ad lists a coupe for the same price as the sedan, an interesting mistake because Gardner did not build a coupe until July 1922
Saturday Evening Post - Jun 11, 1921